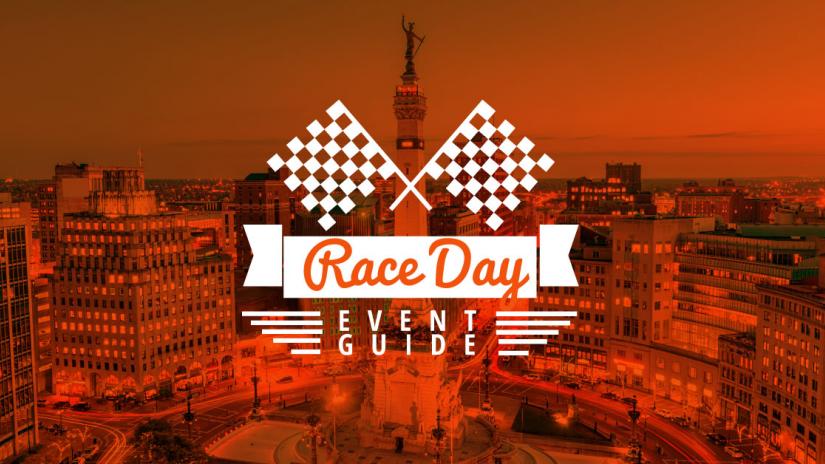 It's race season here in Indiana, with the legendary race taking center stage on Sunday, May 27, 2018. The race brings with it all sorts of fun local events all month long, so get revved up and take a look at a few of our Lawn Pride favorites with our Month of May Event Guide.
Kickoff to May: May 2, 2018
An annual celebration and something we look forward to every spring, the 500 Festival Kickoff to May is held at Monument Circle. It's packed with things to see and do, and marks the month-long countdown to race day. Learn more and plan your day at
www.500festival.com/community-events/kickoff-to-may
IMS Night With the Indianapolis Indians: May 3, 2018
Baseball fans can enjoy the best of both worlds at this promotional night at Victory Field. Meet the drivers, see a race car up close and in person, and more. Plus, the first 1,000 fans through the gates will receive a free pair of race day sunglasses. Get your tickets at 
www.milb.com/tickets/singlegame.jsp?sid=t484
Mini Marathon: May 5, 2018
Come out to cheer on the 35,000 runners in the One America 500 Festival Mini-Marathon! Learn more at
www.500festival.com/running/mini-marathon
Grand Prix Weekend: May 11 and 12, 2018
This is the official kickoff to race week! The Grand Prix race opens up the track as race cars take on the road course. Now, until the race on May 27, there will be practices and events held at the speedway in order to gear up for the big race! Learn more and buy tickets at
www.indianapolismotorspeedway.com/events/grandprix
Kids' Day: May 12, 2018
Hey parents, this one's for you … and your family! Hosted by Salesforce and JPMorgan Chase, the 500 Festival Kids' Day is the largest kid-friendly outdoor festival in Indiana. And, it's free! Head on down to Monument Circle and get hands-on with interactive and educational displays in a fun, carnival-like atmosphere. Remember to pack your imagination, because there are plenty of things for the whole family to do. Find more festival details by visiting
www.500festival.com/youth/jpmorgan-chase-kids-day/kids-day
Handlebar Hot Lap: May 18, 2018
Relatively new but totally Indy, the Handlebar Hot Lap celebrates its third annual running this year. A big part of Downtown Indy, Inc.'s Workforce Week, the race pits local businesses against one another in a friendly single elimination competition against 48 teams. Check it out online at
www.downtownindy.org/events/3624/handlebar-hot-lap
Racing Day at the Children's Museum: May 19, 2018
Here's another family-friendly event you won't want to miss. Race pedal cars down the drag strip and around the track, take photos, eat great food, take part in racing games and giveaways, and watch the checkered flag fall. Entry to this interactive event is included with museum attendance. Grab your tickets by going to
www.childrensmuseum.org/visit/calendar
Race Weekend Events:
Miller Lite Carb Day: May 25, 2018
Legend's Day Presented by Firestone: May 26, 2018
500 Festival Parade: May 26, 2018
Snake Pit Ball: May 26, 2018
Race Day: May 27, 2018
Learn more details about the events on race weekend by heading to
www.indianapolismotorspeedway.com/events/indy500/event-info/schedule
, or for more details on the 500 Festival events, check out
www.indianapolismotorspeedway.com/events/indy500/event-info/community-calendar
Happy May, race fans! We hope you found our Month of May Event Guide helpful and that everyone has a blast at all of the race events in Indy this year. Instead of working on perfecting your lawn, let Lawn Pride save the day so you can enjoy all of the racing fun and activities!
Just contact us here or give us a call at 317-251-6800.