Lawn Grub Control in Myrtle Beach and Murrells Inlet, SC
Protect Your Yard With Our Grub Control Services
A beautiful and lush green lawn can improve your home's curb appeal. Unfortunately, grubs can quickly transform your yard into their feeding ground. Luckily, the expert lawn care professionals at Lawn Pride of Myrtle Beach and Murrells Inlet provide grub control services in Myrtle Beach and Murrells Inlet, SC. Our team can identify the signs of a grub infestation in your yard and deploy effective methods to help eliminate existing grubs while preventing new ones. You spend a significant amount of time manicuring and caring for your yard. Let our team help protect it with our grub control services. Contact a professional today to get started with your service estimate.
What Are the Signs of Grub Damage in My Yard?
Grubs are beetle larvae that spend most of the year underground, feeding on grass roots. Unfortunately, a grub infestation can be challenging to identify. However, there are numerous signs that you may have grubs under your lawn. If you notice any of the following issues, it's essential to speak with a lawn care professional to protect your yard. Some of the signs homeowners should be aware of include the following:
Dead Patches of Grass – Grubs feed on the grassroots, which causes the area to become pale and thin. If you notice any dead patches of grass in your otherwise thick lawn, it may be due to a grub infestation.
Spongy Grass – As the root systems are eaten, it causes the area beneath the grass to become less dense. You may have a grub infestation if the grass beneath your feet feels spongy.
More Wildlife – Wildlife like raccoons, birds, moles, skunks, and others love eating grubs. So, they may be in your yard trying to find a tasty treat.
Beetles – Grubs are the beetle's larval stage. Numerous beetle types include the June bug, masked chafer beetle, and Japanese beetle. If you see beetles in your yard, it may be due to a grub infestation.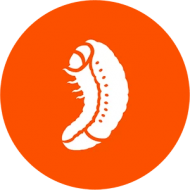 Grub Control Treatment Options
Many store-bought grub control chemicals are ineffective and unhealthy for your yard. At Lawn Pride of Myrtle Beach and Murrells Inlet, we provide homeowners with a comprehensive grub control treatment plan. Our preventative grub control solution kills larvae before they hatch or feed on the grassroots. The curative treatment is used during an active grub infestation and will eliminate grubs once they've started to eat your grass. When you meet with our professionals, we'll recommend a treatment plan. Most homeowners benefit from preventative and curative treatments for comprehensive protection of their yards.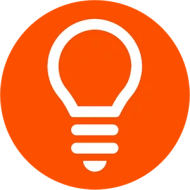 FAQs for Lawn Grub Control in Myrtle Beach, SC
As your local grub control specialist, we're here to answer any questions you may have about grubs, including available treatment options, their lifecycle, and much more. Our expertise allows us to specifically target grubs so that you can enjoy your lawn without patchy brown spots. Below are some of the most asked questions about grubs:
What Are Grubs? – Beetles lay their eggs underground. Once the grub hatches, it can grow to be up to an inch long. Depending on the species, grubs may live in your yard for up to three years before finally emerging as a beetle.
Will Winter Kill Grubs in My Lawn? – When the cold hits, grubs burrow deeper underground, keeping them safe throughout the winter. Once the temperatures warm up again, grubs will crawl to the surface and feed on your lawn.
When Should I Schedule Grub Control? – Beetles lay their eggs in clusters. So, if you see a single grub, chances are there are many more. You should contact us immediately if you notice a grub in your yard. We'll create a grub control plan that's right for you.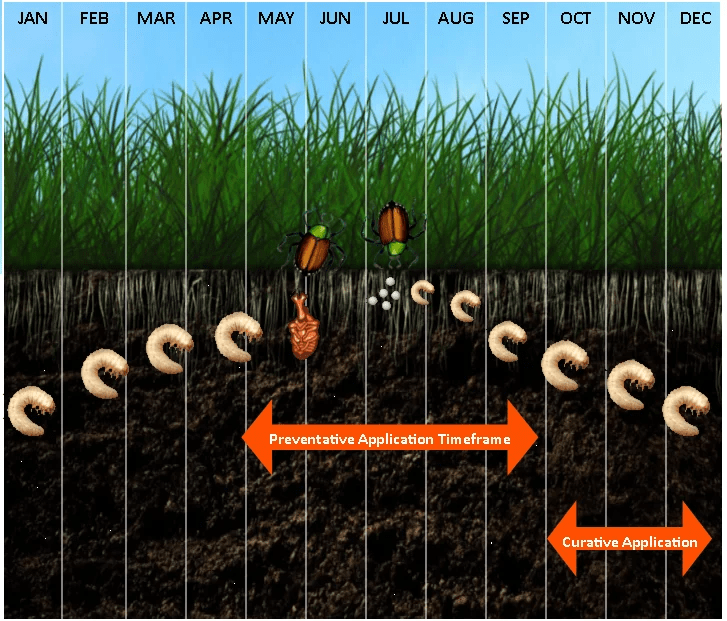 Receive Your Grub Control Estimate Today
As your local lawn care professional, the team at Lawn Pride of Myrtle Beach and Murrells Inlet is here to provide homeowners with effective grub control services in Myrtle Beach and Murrells Inlet, SC. If you're tired of grub damage ruining your otherwise pristine yard, we can help. Our team can identify the common signs of grub damage and recommend a preventative or curative treatment to eliminate them. As a part of Neighborly, all our work is backed by our Neighborly Done Right Promise, so you can feel confident it's done right the first time. Contact our professionals today for a grub control estimate if you notice grubs in your yard.