Professional Lawn Care Services Available in Your Local Area
Keeping Properties Beautiful with Expert Lawn Care Services
When you schedule professional services with the experts at Lawn Pride, you can have the lawn you've always wanted. We know you're proud of your lawn and want to make sure it stays healthy, green, and beautiful throughout every season of the year. With more than 40 years of experience in providing exceptional lawn care services across the United States, our experts know what it takes to cultivate and maintain a stunning property.
Other lawn care companies might cover the basics of your lawn care requirements, but our team has the expertise to provide customized solutions for your needs that match your preferences and budget. We also offer lawn care maintenance programs to make it easy for property owners to benefit from our services at any of our locations throughout the U.S. Reach out to our team of lawn care professionals today to learn more about how our services can help you maintain a beautiful property year-round!
Our Lawn Care Services & Programs
At Lawn Pride, we're happy to offer customers everything they need to maintain their property under one roof. We offer a wide range of professional lawn care services, from aeration and overseeding to grub control. No matter what your lawn needs to thrive, we can take care of it. The comprehensive lawn care services and programs we offer include:
Save $50 Now
*Not all services available in all areas
We understand your goal to keep your lawn looking its best. We take pride in your lawn because we know you do, too. Contact us today to find out how you can save up to $50 off your first lawn application!

7-Applications Program for Easy Lawn Maintenance
With our 7-Applications Program, you can easily keep your property looking its absolute best year-round. We wanted to make it as easy as possible for property owners to benefit from our professional lawn care services, so we've bundled them for your convenience. This program includes seasonal fertilization, weed prevention, pest control services, and other services required to ensure your beautiful lawn is expertly maintained. By bundling these lawn maintenance services and providing them at the optimal time of year, your property can flourish.
Get Started Today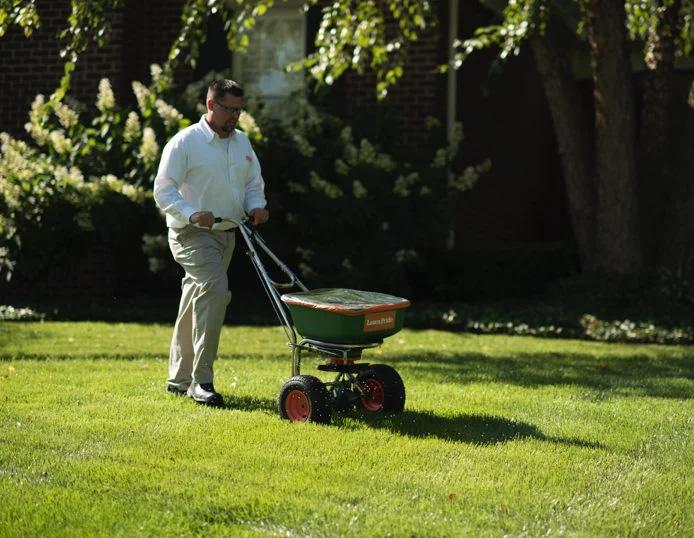 Why Choose Lawn Pride?
Homeowners throughout the country count on us for professional lawn care services because we go above and beyond with every job we complete. We're committed to ensuring your lawn looks stunning, is kept healthy, and becomes the envy of your neighbors. No matter what your lawn care needs are, we work closely with all our clients to ensure our services are customized to their preferences, schedule, and budget. We're happy to answer questions about our lawn care services and how we work hard to maintain your property's beauty year-round.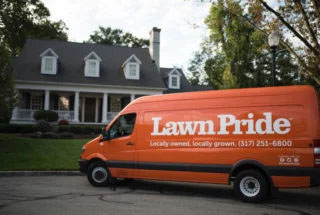 Request Your Professional Lawn Care Estimate Today
For more than 40 years, the lawn care professionals at Lawn Pride have continually developed the best formulas to provide the most effective lawn care services for our customers. No matter what the climate is like in your local area, our team is highly knowledgeable about your yard's soil, weeds, pests, and grasses, allowing us to provide customized solutions for all your lawn care needs. If you're ready to let the experts do the work so you can relax or spend more time with loved ones, Lawn Pride is here to help.
Request an estimate
to get started on improving your lawn today!
See What Our Customers Have To Say
Get An Estimate
At Lawn Pride, we offer a variety of programs. From lawn to tree and shrub, and even pest programs, we have a program that best fits your needs and budget.