Tree & Shrub Care Program
---
Professional Care Solutions for Your Property's Foliage
Lawn Pride is well-known for our impressive work quality and comprehensive lawn care solutions for properties throughout the area. One valuable option we offer for your foliage is our comprehensive tree and shrub care program. We tailor our lawn, tree, and shrub applications to fit your specific needs, whether you have a grub problem or only need regular professional care to keep them healthy and green. This process starts with a landscape review to determine and deliver exceptional applications, protecting your trees and shrubs against disease and insects while giving them the proper nutrients to grow and flourish. You should remember that the application schedule we set up for you is subject to change. We may update your schedule due to local weather, conditions, and seasons to achieve the best application timing. Our ample experience and industry expertise ensure your trees and shrubs are in the best hands.
What Does Our Tree & Shrub Care Program Include
While your specific program details depend on your unique property care needs and issues, our collection of tree and shrub services encompasses a broad range of concerns. Lawn Pride assesses your trees and shrubs to determine the best options to include in your plan, including tree and shrub treatment for insects. We can also give you essential insight into caring for your property's foliage every season to help you keep it in top condition between our visits. Below, you can read about examples of our tree and shrub care options: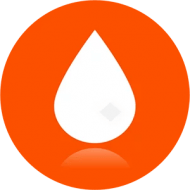 Dormant Oil Application
We can suffocate and kill spider mites, aphid mites, and other insects by applying dormant oil to your trees and shrubs. This service involves putting a thin film of dormant oil over your greenery to plug the pores through which these insects breathe. Dormant oil can also prevent scale from invading certain types of shrubs and trees. Spring is the appropriate time to apply dormant oils before your plants display signs of breaking dormancy. However, we can also apply this oil in late fall after the leaves fall off your plants.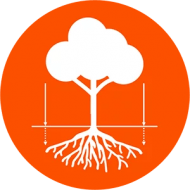 Fertilizer
Fertilization is essential to help your lawn and other vegetation grow and stay healthy, and that includes trees and shrubs around your property. Lawn Pride applies tree and shrub fertilizer by injecting it six inches into their drip lines. Plants receiving proper fertilization experience hardier growth and resist insects and diseases better. If your trees and shrubs have weak growth issues, fertilizing them can help these plants overcome their challenges. Storm damage, diseases, insect feeding, and other environmental stresses can also affect your plants' health and welfare, but fertilizing them combats these stresses. Giving young trees and shrubs proper nutrition can accelerate their growth, and slow-growing species can get stimulation from it. Older plants can keep better color and health with fertilizer.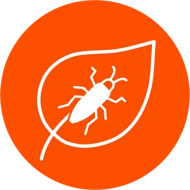 Insect & Disease Control
Insects can destroy your home's landscape. However, letting us perform insect and disease control applications to your non-flowering plants as tall as 25 feet protects them against diseases and insect damage. Examples of threats we can safeguard your trees and shrubs against include powdery mildew and Japanese Beetles. Insects consuming the products we apply to your plant's leaves and bark will die. Lawn Pride will gladly perform this application three times each season to give you consistent control and protection.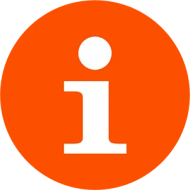 Tree & Shrub Care Tips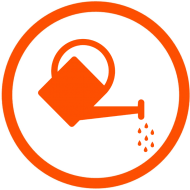 When you get little or no rainfall for an extended period, your plants need supplemental water to stay healthy. Watering is especially important during dry spells for non-established or newly planted trees. We advise you to adhere to the "5 + 5 rule," instructing you to water a tree with five gallons plus another five gallons for each diameter-inch of the tree's trunk. Well-established or mature trees require around one inch of water weekly to maintain soil moisture. You must continue watering shrubs and trees throughout the fall season until the ground freezes to ensure your plants have enough moisture to survive winter and be prepared for spring growth. Sometimes, you may need to water your trees and shrubs in the winter if you receive limited rain or snowfall. If you need to water plants in the winter, the best time to do it is on warm days with temperatures above 40 degrees.
Lawn Pride Helps You Maintain Your Plants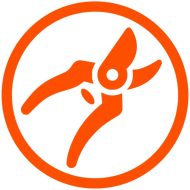 Removing diseased, dying, or dead branches from your trees or improving branching structure should be performed in late fall or early winter. However, you should limit how much green wood you prune going into winter. Limiting pruning reduces the energy reserves your plant must use to heal its wounds. For large tree branch pruning, start by making an undercut at the branch's bottom six to 12 inches from its branch union, cutting less than halfway through it. You should make your top cut above or just outside your undercut. This pruning cut lets you cut a branch away completely and remove it easily since gravity pulls down the branch naturally. By using this cutting method, you prevent the bark from ripping. The final cut goes just outside your branch's bark ridge and the branch collar's outer portion on the bottom side. You get minimal wounding and faster recovery when you make the proper cuts. Lawn Pride will gladly help you maintain and protect your trees and shrubs when you contact us to schedule our tree and shrub care program. You can start the process by requesting an estimate.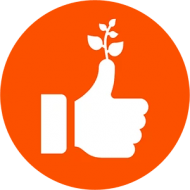 Frequently Asked Questions About Our Program
Lawn Pride's Tree and Shrub Care Program comes at a competitive cost, and we have your best interests at heart while working. Below, you'll find answers to popular questions for your peace of mind:
What Services Are Included in This Program?
We tailor the details of our program to each homeowner's needs. Your services may include fertilizing your trees and shrubs, insect and disease control, and other essential options.
What Does Your Tree & Shrub Care Program Cost
When you contact us, we'll go over your property's specific needs and any existing conditions or threats to calculate an accurate price.
What Time of Year Do You Provide Service
You can trust us to perform services for every season, depending on the climate and your tree and shrub care needs. Many people require professional care most during spring and fall or early winter.
* This service not available in all areas