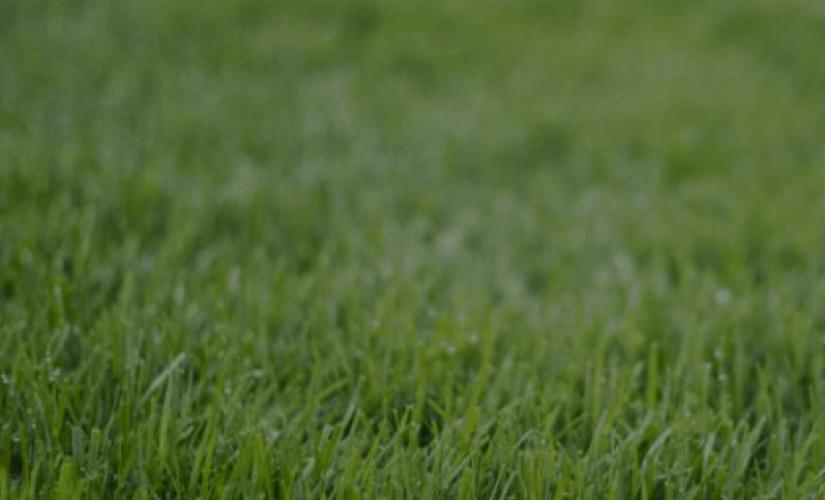 When you need a foolproof way to keep your lawn beautiful and thriving, you can count on the experts at Lawn Pride. With more than 40 years of experience providing effective lawn treatment services, our professionals know what it takes to maintain a yard your neighbors will envy. Our 7-Application Lawn Care Program delivers highly effective, consistent applications to ensure your property stays green and lush through every season of the year.
From weed control to fertilization, our lawn care program includes everything needed to produce a thriving lawn within one bundle of services. No matter what your lawn needs to maintain its health and beauty, we have a solution that matches your preferences and budget. Reach out to our team of lawn care professionals today to learn more about our state-of-the-art lawn care applications!
What Is Our 7-Application Lawn Care Program?
---
Our customized 7-Application Lawn Care Program effectively delivers consistent applications of essential treatments to your lawn. While weather and seasonal conditions can help determine when the treatments are most effectively applied, our expertise with various seasons, weather, and conditions allows us to decide the best timing for each application. Our service professionals are not only trained but also certified in applying your lawn treatment. Our 7-Application Lawn Care Program includes:
Fertilization – Without causing too much rapid top growth, our slow-release fertilizers deliver much-needed nutrients to your lawn's root system. This application process is water activated and requires watering the lawn manually or with natural rainfall. Fertilizing your lawn helps maintain its density, enhance its color, encourage healthy root growth, and recover your yard from turf damage and seasonal stress. Performing fertilization services at the optimal time helps turf accumulate and store essential nutrients it needs for proper growth and development.
Pre-Emergent – At Lawn Pride, we apply two applications of our pre-emergent herbicides to create a strong, long-lasting barrier to prevent grassy weeds from growing. It's essential to use pre-emergent before the germination of these grassy weeds begins. Properly maintaining the pre-emergent barrier is critical to its longevity. This can be done by mowing at no shorter than a three-inch level, so you aren't exposing the base of the grass blades. It's also important to make sure you're watering the lawn properly.
Weed Control – We apply broadleaf weed treatment for lawns throughout the season to ensure proper treatment and protection. At Lawn Pride, we understand weed control looks different on every property we visit. While our specially formulated broadleaf weed control treatment will eliminate most nuisance weeds within ten days following an application, some stubborn weeds like Creeping Charlie may take multiple applications. Weeds can only grow where there is room, so keeping your lawn thick and healthy is the best way to prevent them. We offer one free weed touch-up service between each application. If you have weeds that don't die off within ten days of applying the treatment, we can retreat them if you call us within fifteen days of your last application.
Insect Control – As a bonus to our customers, we include surface insect control in two of our applications every year at no additional cost. Our insect control treatment is added to our weed control application twice per year to reduce the number of surface insects in your turf to make your lawn healthier and more enjoyable.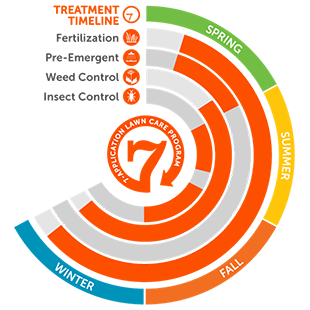 Why Choose Lawn Pride for Lawn Care Applications?
Homeowners throughout the region trust Lawn Pride with their lawn care because we exceed their expectations on every job we complete. Our professional lawn care treatments ensure your yard is kept healthy, looks beautiful, and becomes the envy of your neighbors. No matter what services you're interested in, we work closely with all our clients to ensure our services are customized to their needs, preferences, and budget. We're happy to answer questions about our services and how we work hard to cultivate and maintain your property's beauty and health year-round. In addition, we offer lawn care maintenance programs to make it easy for property owners to benefit from our services at any of our locations throughout the United States!
Request Your Lawn Care Treatment Estimate Today
Our 7-Application Program is an effective way to keep your lawn looking its best year-round. We make it easy for homeowners to benefit from a bundle of highly effective lawn care services, including seasonal fertilization, weed prevention, pest control services, and more. By bundling these services and performing them at the optimal time of year, your lawn will thrive. Other lawn treatment companies cover the basics of your needs, but our team goes above and beyond no matter what professional service we provide.
For more than 40 years, the experts at Lawn Pride have been developing the best formulas to provide effective, reliable lawn care. No matter what climate you live in, our team is highly knowledgeable about your yard's soil, weeds, pests, and grasses, allowing us to provide customized solutions for all your lawn care needs. If you're ready to let the professionals take over, Lawn Pride is here to help you relax. Request a free estimate from our team to get started on improving your lawn today!