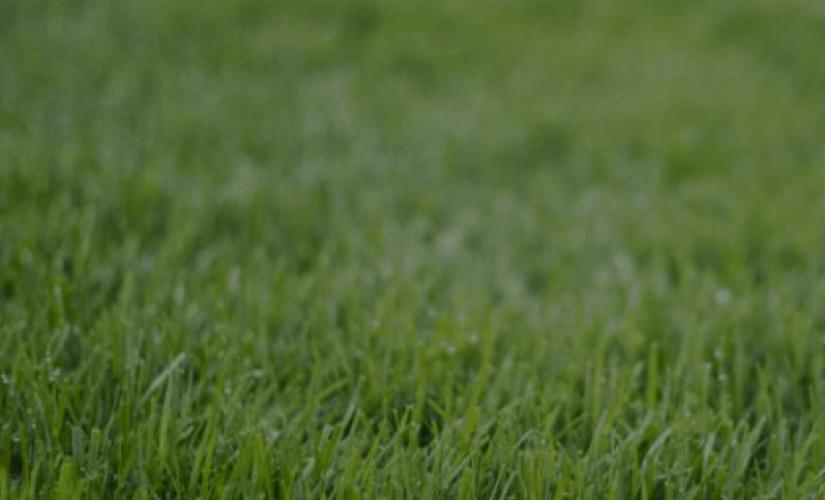 Creating a beautiful and thriving lawn requires ongoing care and treatment. Comprehensive lawn care is a complex job, from controlling weeds to keeping your grass fed with high-quality fertilizers. Luckily, Lawn Pride of Huntsville offers a 7-Application Lawn Care Program in Huntsville, Alabama. Our 7-Application Program offers fertilization, pre-emergent herbicide application, weed control, and insect control services. Combining all these services for your lawn will make your yard look healthier than ever. Learn more about our 7-Application Lawn Care Program.
What Is Included in the 7-Application Lawn Care Program?
---
Our 7-Application Program delivers regularly scheduled applications of many different treatments for your lawn. The exact time and schedule for the treatments may vary depending on the weather and condition of your lawn. Our lawn care professionals will assess your yard and work with you to arrange the best timing for each application. All our service professionals are trained and certified to apply each treatment for your lawn. Our 7-Application Program includes:
Fertilization – Our fertilization treatments encourage density, color, and healthy root growth in your lawn. We use slow-release fertilizers that deliver nutrients to your roots, where it's needed the most. Our fertilizers don't encourage too much top growth or force you to mow the lawn more often. These fertilizers are activated by water, so it is vital to ensure your lawn is adequately irrigated during fertilization.
Pre-Emergent – With a high quality-pre-emergent herbicide, we can fight off the peskiest weeds that grow in your lawn. Grassy weeds like these are most effectively fought by applying this treatment in the early spring before they have a chance to germinate. In concert with the pre-emergent weed control treatments, we recommend that homeowners mow their Bermuda & Zoysia lawns between 2-2 ½ inches, and Fescue lawns no lower than 3 inches in height.
Weed Control – Depending on the weeds present on your property, the approach may be different. We almost always apply a broadleaf weed control treatment capable of combating the most common household weeds. It may take 10-14 days to see the full results of herbicide application on weeds after each treatment, and hard to control weeds can take several treatments to eliminate. If you ever feel like your lawn needs a little extra attention to get weeds under control, please reach out to us for a free follow up visit to address the weeds in your lawn.
Insect Control – Our 7-Application Lawn Care Program includes a bonus insect control regimen. Two of the applications will consist of a surface insect control treatment. This treatment is usually combined with weed control because both tend to be most effective at the same time of year. When we fight off the most common insects, your lawn will have the optimal ecosystem for thriving.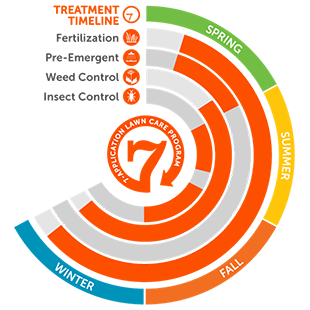 Why Choose Lawn Pride of Huntsville
The residents of Huntsville have come to trust Lawn Pride of Huntsville because we provide unparalleled lawn care programs, from grub control programs to aeration and overseeding. Our professional lawn care team is diligent and pays great attention to detail, personalizing our treatment of each lawn. Homeowners tend to use us year after year because of the quality improvements they see in their yards. We take the stress and hassle out of lawn care so that you can spend more time enjoying your property and less time taking care of it.
Get a Free Estimate for Our 7-Application Lawn Care Program!
If you want your lawn to look healthier this year, you should seriously consider our 7-Application Lawn Care Program. By bundling our most impactful services, your yard will get all the care it needs to stay lush and green this season. As part of a franchise with over 40 years in business, we combine world-class standards with local experts, giving you exceptional expertise from familiar faces. Best of all, we are a lawn care company that offers free estimates for all our services. Get a free estimate for our 7-Application Lawn Care Program today!