Lawn Pride of League City, Pearland and Friendswood
Expert Lawn Care Services in League City, Pearland & Friendswood, TX
Keeping Properties Beautiful with Expert Lawn Care Year-Round
As a property owner, you take pride in your lawn. You want it to stay green, healthy, and beautiful through all seasons of the year. At Lawn Pride of League City, Pearland and Friendswood, we know what it takes to cultivate and maintain a beautiful yard in Texas. With more than 40 years of experience providing professional lawn care services throughout League City, Pearland, and Friendswood, TX and the surrounding areas, our experts will look after your lawn so you can relax or spend more time with loved ones.
No matter what your needs are, our lawn care team has a solution that can be customized to match your preferences and budget. We also offer lawn care programs to make it easy for property owners to benefit from our services. Reach out to our team of professionals today to learn more about how our lawn care programs can help you maintain your property year-round!
or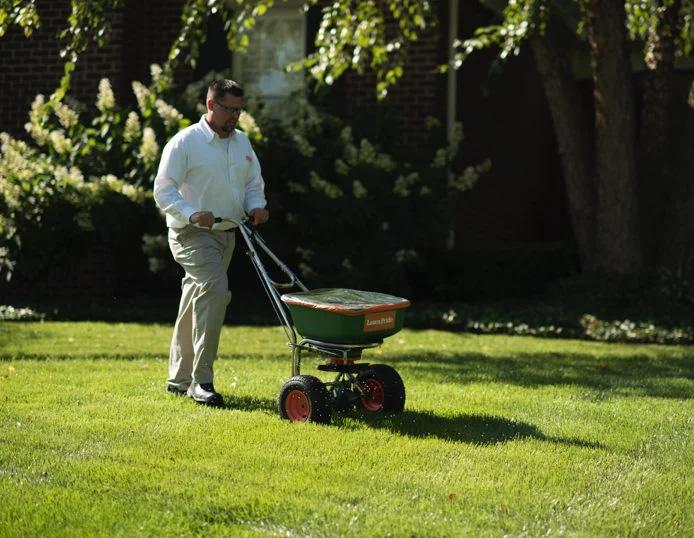 Comprehensive Lawn Care Programs
Our lawn care team offers a wide range of lawn care services, from aeration to weed control. When you schedule services with Lawn Pride of League City, Pearland and Friendswood, all your lawn care needs can be met under one roof. Our full suite of professional lawn care services includes:
We understand your goal to keep your lawn looking its best. We take pride in your lawn because we know you do, too. Contact us today to find out how you can save up to $50 off your first lawn application!

Sign Up for Our 7-Application Program
Our 7-Application Program is the best way to keep your lawn looking its best year-round. This program allows homeowners to benefit from a bundle of services, including seasonal fertilization, weed prevention and control, and more. By bundling these services and performing them at the optimal time of year, your lawn can flourish.
Get Started Today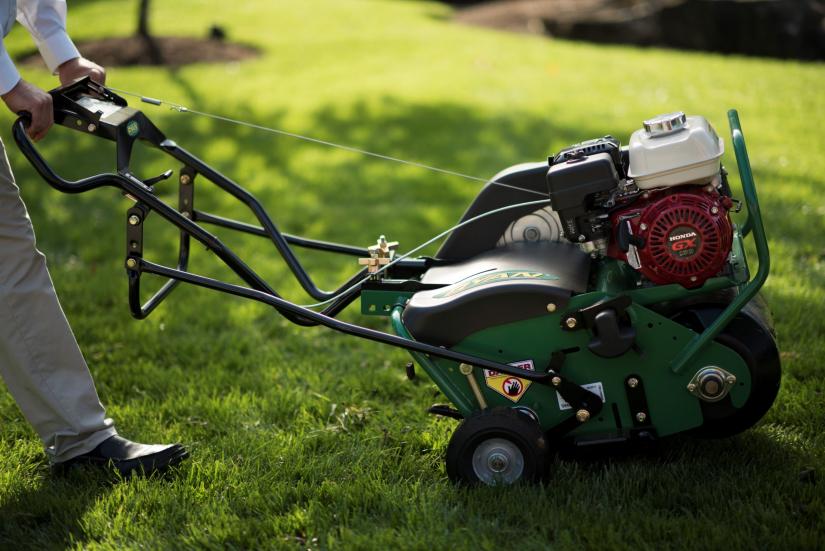 Why Choose Lawn Pride of League City, Pearland and Friendswood?
Homeowners throughout the region trust us with their lawn care because we exceed their expectations on every job we complete. Our professional lawn care services ensure your yard is kept healthy, looks beautiful, and becomes the envy of your neighbors. We work closely with all our clients to ensure our services are customized to their needs, preferences, and budget. We're happy to answer questions about our services and how we work hard to maintain your lawn's beauty year-round.
Request Your Lawn Care Estimate Today
For more than 40 years, the experts at Lawn Pride have been developing the best formulas for effective lawn care. Our team is highly knowledgeable about your yard's soil, weeds, pests, and grasses, allowing us to provide solutions for all your lawn care needs. If you want to make your lawn the neighborhood envy, Lawn Pride of League City, Pearland and Friendswood is here to help. Request an estimate to get started on improving your lawn!
Get An Estimate
At Lawn Pride, we offer a variety of programs. From lawn to tree and shrub, and even pest programs, we have a program that best fits your needs and budget.
Lawn Pride of League City, Pearland and Friendswood
Cities We Serve
Friendswood
Houston
League City
Pearland
Webster
and more...