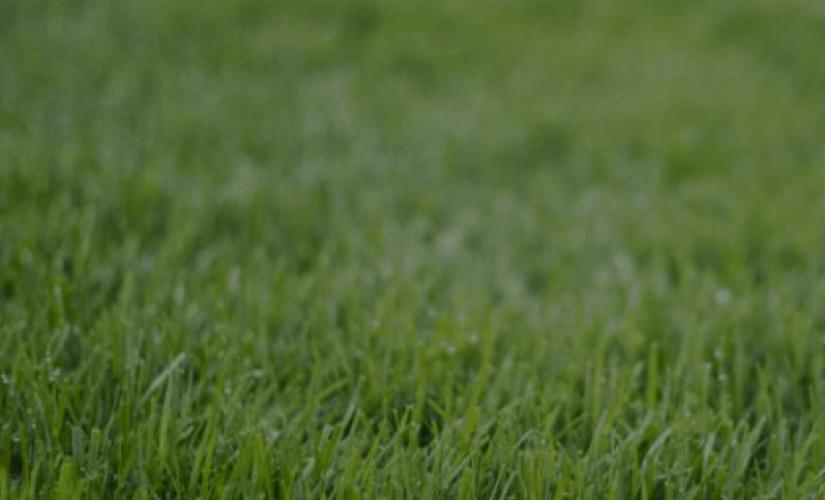 Home and property owners rejoice! Lawn Pride of League City, Pearland and Friendswood offers professional lawn care services for residential and commercial properties in League City, TX and the surrounding areas. Our team of skilled and reliable lawn care experts has the knowledge and expertise to cultivate your beautiful Texas yard with world-class lawn care strategies that keep your home or business looking its absolute best all year round.
Maintaining lush green grass and a healthy, vibrant lawn throughout every season has never been easier or more affordable! With over 40 years in the lawn care and landscaping industry throughout League City, Pearland, and Friendswood, TX, our lawn care specialists at Lawn Pride will keep your lawn and outdoor property in thriving condition so you can spend more time relaxing and enjoying your time with family and friends. Learn more about our fool-proof, full-service, 7-Application Lawn Care Program and get started today!
Lawn Pride's 7-Application Lawn Care Program
---
Lawn Pride of League City, Pearland and Friendswood proudly presents our customizable 7-Application Lawn Care Program specifically designed to care for every aspect of your lawn in one comprehensive blend of services. From fertilization and weed control to aeration and insect management, we provide all the essential treatments your yard needs to remain balanced, well cared for, and in good health, regardless of weather or seasonal conditions. Our 7-Application Lawn Care Program includes:
Fertilization – Our team uses slow-release fertilizers to give your lawn's root system the necessary nutrients to grow and thrive. The fertilization application process is water-activated, requiring manual watering or rainfall for the best possible results. Applying fertilization at the optimal time will help maintain your yard's density and bright color while eliminating the threat of turf damage and seasonal stress.
Pre-Emergent – Our lawn care professionals perform not just one but two applications of pre-emergent herbicides that serve as a resilient and long-lasting protective barrier, stopping the hassle of grassy weeds dead in their tracks. Preserving this pre-emergent shield is fundamental for its longevity, which can be achieved through adequate watering and mowing your grass no shorter than three inches.
Weed Control – Our broadleaf weed treatment services are specially formulated to work effectively throughout the season to fortify the health and appearance of your lawn and property. However, our team knows there is no one-size-fits-all approach to weed control. As your dedicated lawn care partner, we'll develop custom strategies tailored to your lawn's unique and individual needs, eliminating even the most troublesome weeds! You'll also gain the exclusive Lawn Pride benefit of one complimentary weed touch-up service between applications. If stubborn weeds have not dwindled after 10 days of the application, call us within 15 days and we'll be happy to retreat your lawn free of charge.
Insect Control – Another complimentary perk included in our 7-Application Lawn Care program features two yearly insect control applications at no additional expense. This supplementary service is free and an essential step in reducing the population of surface insects lurking within your lawn and turf.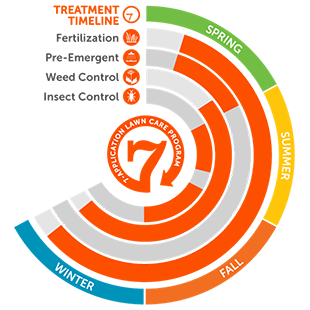 Why Choose Lawn Pride for Lawn Care Applications?
Homeowners throughout the region trust Lawn Pride with their lawn care because we exceed their expectations on every job we complete. Our professional lawn care treatments ensure your yard is kept healthy, looks beautiful, and becomes the envy of your neighbors. No matter what services you're interested in, we work closely with all our clients to ensure our services are customized to their needs, preferences, and budget. We're happy to answer questions about our services and how we work hard to cultivate and maintain your property's beauty and health year-round. In addition, we offer lawn care maintenance programs to make it easy for property owners to benefit from our services at any of our locations throughout the United States!
Exceptional Customer Service, Guaranteed Results
Our lawn care experts at Lawn Pride of League City, Pearland and Friendswood understand the pride property owners like you place on your yard and outdoor property. That's why our team takes pleasure in safeguarding its value and aesthetic appeal so you can enjoy a bright and bountifully treated lawn from season to season. From our environmentally-friendly treatment formulas and highly effective lawn care techniques to consistent results and our commitment to your 100% satisfaction, we're here to give your outdoor living space the exceptional care it deserves.
Let's make your yard the envy of the neighborhood! Contact Lawn Pride of League City, Pearland and Friendswood to sign up for our 7-Application Lawn Care Program and discover the gold standard in the lawn care industry. Request a complimentary estimate today!