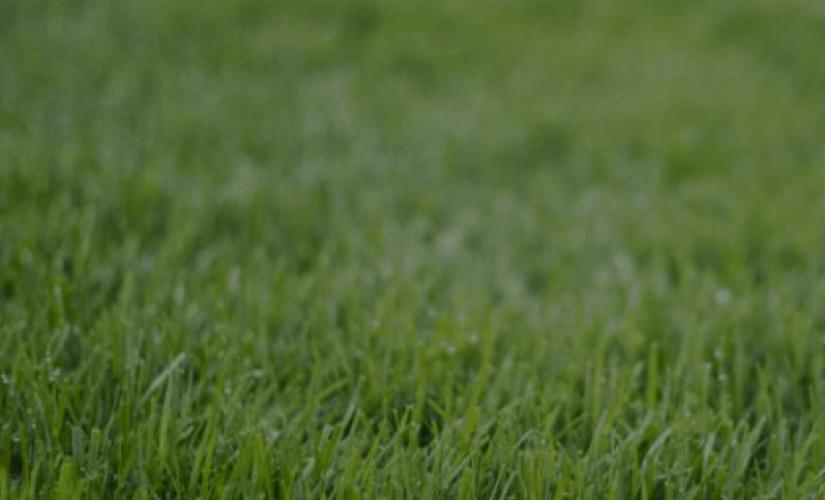 When looking for a highly effective way to ensure your lawn thrives and stays beautiful, you can turn to Lawn Pride of South Charlotte's lawn care experts. Lawn Pride has 40 years of experience performing exceptional lawn treatment services, and we know what your yard needs to maintain its health and appearance. Our 7-Application Lawn Care Program in South Charlotte, NC applies consistent and highly effective applications, ensuring your grass stays lush through every season. We cover various lawn care needs, such as weed control, fertilization, fungicide, aeration and seeding services. Our lawn care program encompasses all your property needs to create a flourishing lawn in one bundle of services. Regardless of what your lawn requires for its health and beauty maintenance, we offer a solution matching your budget and preferences. Get in touch with our professional lawn care team today for more information about our lawn care applications!
What Is Our 7-Application Lawn Care Program?
---
Lawn Pride of South Charlotte uses a customizable 7-Application Lawn Care Program to deliver effective and consistent essential treatment applications for both cool and warm season grass types.  Seasonal conditions and weather assist our team determine when to apply these treatments for the most effective results. We've described our 7-Application Lawn Care Program below for your benefit:
Fertilization – Without triggering a rapid top growth surplus, our slow-release fertilizers supply your lawn's root system with much-needed nutrients.  Lawn fertilization helps your grass maintain its density while enhancing its color and encouraging healthy root growth. This application can also recover your yard from seasonal stress and turf damage. Performing fertilization services at optimal times will help your grass accumulate and store the necessary vital nutrients for proper development and growth.
Pre-Emergent – Lawn Pride of South Charlotte's team applies pre-emergent herbicide applications to produce a powerful, long-lasting barrier, which helps to prevent grassy weeds from growing. Pre-emergent applications are essential in early spring before these grassy weeds start to germinate. Proper pre-emergent barrier maintenance is crucial to its longevity.
Weed Control –We apply broadleaf weed treatment throughout the season to ensure your lawn gets proper protection. At Lawn Pride of South Charlotte, we have extensive expertise in how weed control takes a different approach at every property we service.
Insect Control – As a beneficial bonus to customers, our team includes surface insect control in two applications each year at no additional charge. We add this insect control treatment to our weed control application twice a year, reducing how many surface insects crawl in and around your turf to ensure your lawn stays healthier, more beautiful, and easier to enjoy.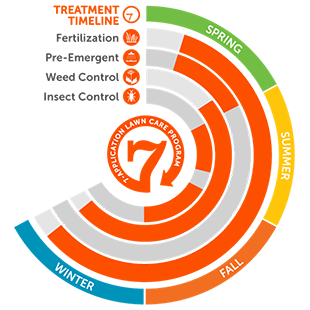 Why Choose Us to Perform Lawn Care Applications?
Homeowners throughout Charlotte trust Lawn Pride of South Charlotte to handle essential lawn care because we communicate, implement our trusted lawn care program, and have local expertise and a track record in providing promised results for Charlotte lawns.  No matter which services you want, or need for your lawn, we work closely with you to customize our services to your specific lawn care needs, preferences, and budget. We'll gladly answer all your questions about our services and how we cultivate and maintain every property's beauty and health all year with years of expertise. Additionally, you can take advantage of our lawn care maintenance programs to benefit more easily from our services at any property in our service area.
Request a Lawn Care Treatment Estimate Now
Our 7-Applications Program effectively keeps your lawn looking as beautiful and healthy as possible year-round. Homeowners can easily benefit from our company's bundle of highly effective lawn care services. You get seasonal fertilization, weed prevention and control, lawn disease prevention and control services.  Bundling these vital lawn services and having our team perform them at the optimal time of year will help your lawn thrive and weather the seasonal sun, rain, and other conditions. Lawn Pride of South Charlotte's property care experts use the most beneficial treatment formulas on your grass to ensure you receive reliable and effective lawn care. Our team has all the necessary insight about Charlotte soils, weeds, grasses, and pests. This allows us to create customized solutions to cover your lawn care needs. If your lawn needs professional care to stay green, healthy, and beautiful, we are here to help. Request an estimate covering your lawn care service costs to get started on lawn improvement today.
For more than 40 years, the experts at Lawn Pride have been developing the best formulas to provide effective, reliable lawn care. No matter what climate you live in, our team is highly knowledgeable about your yard's soil, weeds, pests, and grasses, allowing us to provide customized solutions for all your lawn care needs. If you're ready to let the professionals take over, Lawn Pride is here to help you relax. Request a free estimate from our team to get started on improving your lawn today!