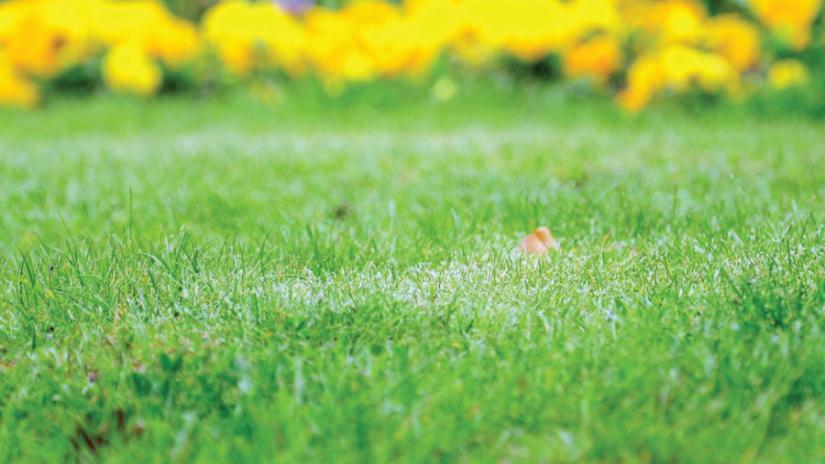 Looking for some fun and functional lawn decor ideas this spring that won't break the bank? Here are a few must-have suggestions from the folks at Lawn Pride.
Stock Tank Pool
We'll be honest - we're not big fans of above-ground pools … at least the inexpensive models you can take home from the store in your trunk, later inflate or piece together on your own, and then watch fall apart due to flimsy construction (and not to mention kill a big patch of your grass).
Why not take a dip in a stock tank instead? These simple metal tanks are designed to water livestock. They are available at most farm and tractor supply stores for a couple hundred dollars. Stock tanks have become a very trendy alternative to traditional pools, because they don't take up much space and are simple to maintain. Kids love splashing around in them, and adults enjoy them as a place to wind down and enjoy a cool dip under the warm sun.
Funky Garden Planters
Have you replaced your old commode with a more water-efficient toilet? Do you have an old bike in the garage that's better suited for the scrap heap? We love seeing everyday items repurposed around the yard. With enough imagination, you can turn just about anything into a flower planter or garden decoration, and these unorthodox household goods add a bit of uniqueness and quirky flair compared to your neighbor's boring raised beds next door.
DIY Bird Feeders
We've featured homemade bird feeders in the Lawn Pride blog before, because they are so easy to make and are a fun project for the whole family. From homemade suet made out of lard, peanut butter, and birdseed, to little hand-painted houses - it's hard to build a bird feeder that won't attract our flying friends to the yard. Get creative and browse your favorite online boards for fun ideas.
Pallet Furniture
If you consider yourself handy or enjoy DIY projects, the pallet bug may have bitten you already. If not, you are definitely missing out! Pallets are perfect because they are dirt cheap, lightweight, and the wood is already pretty much cut for you. We've seen everything from window boxes to sofas to entire treehouses made out of the things. Start by asking around at your local shopping spots for a leftover pallet or two, and try your hand at something simple - like this easy pallet end table that will look great on your deck or patio.
Light Up the Nights
It's tough to beat a nice night spent outdoors with those you love. If you enjoy playing host to cookouts and cocktail parties at home, a few well-placed lights around the yard will extend the festivities well past sunset. Secure strands of rope lights with garden staples around sidewalks and pathways to add some easy ambience. String lights around pergolas, poles, and railings to illuminate the outdoor party. Burn candles, incense, and tiki torches to help keep the bugs at bay. You don't need baseball stadium-sized lighting in your backyard, but a few well-placed strands will add a lot of peaceful enchantment to any outdoor space.
Share Your Favorite Outdoor Decor
How do you decorate your backyard on a budget? What are some of your favorite ways to improve the spaces around your house? Let us know on our Facebook, Instagram, or Twitter!