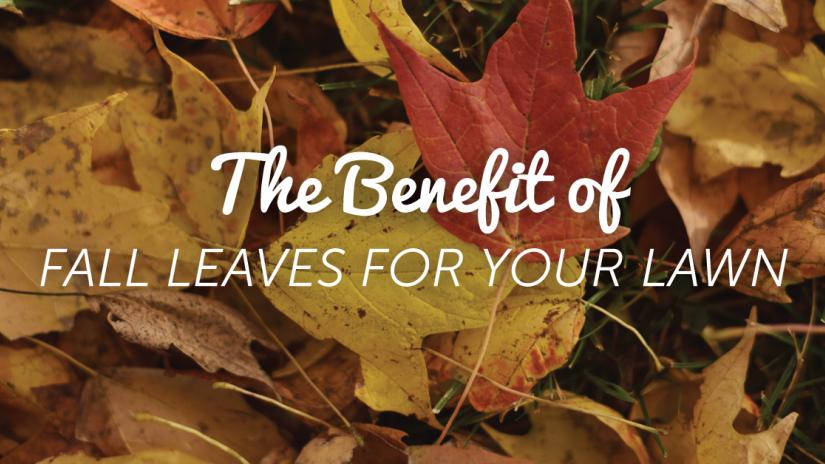 The falling leaves that come with autumn in Indiana can be frustrating for sure, but those leaves are packed with a lot of hidden benefits. So, before you reach for your rake, learn why Lawn Pride really digs fall leaves.
A Smorgasbord for Your Soil
Your local government may offer to pick up your piles of leaves, but you may want to keep them instead. Why? Because fallen leaves add all sorts of nutrients to your soil. Phosphorus and potassium are just a couple of the elements that pack a healthy punch for your lawn. Those leaves also support a stronger soil structure and improve its water absorbency. And we all know how beneficial earthworms are to our yards. Well, it just so happens that leaf litter is one of their favorite foods. With reasons like these, why waste leaves or give them away to your local cleanup crews?
What to Do With All Those Leaves
Although your trees will do most of the work, a bit of effort is required by you. After all, a blanket of wet, decaying leaves can do more harm than good to your grass, not to mention the annoying looks you'll get from your neighbors. Instead, mulch your leaf litter and distribute it evenly throughout your yard. If mowing, remove the bag from your machine and raise your mower about three inches off the ground. Make one or two passes until all the leaves are shredded, mixed with grass clippings, and evenly distributed. Use a rake to break up and spread any large clumps. For leftover leaves, add whole or chopped up matter to garden beds and compost piles. Either way, they'll break down over winter and help kick start your plants next spring.
What NOT to Do…
Burn them. If you live in city limits, chances are this is already against the law. Not to mention the air pollution and fire hazards. But even if you're way out in the country, burning leaves is kind of a waste when they offer so many healthy benefits to your grass and gardens. So, enjoy the fall foliage and reuse what you can!
A Couple Crafty Bonuses for Fall Leaves
One of our favorite things about autumn (besides football) is Thanksgiving. Fallen leaves are often as or even more beautiful than when they're attached to the tree. We love the rich reds, vibrant oranges, and deep browns that help usher in the fall season, and a few hand-picked leaves work great for harvest decorations. Save some, press them in a thick book until they are dry, and try your hand at one of these DIY Thanksgiving projects:
Martha Stewart's real leaf wreath
Leaf drink coasters from
Confessions of a Home Schooler
Autumn leaf paintings via
Arty Crafty Kids
Country Living's pretty
leaf fairy lights