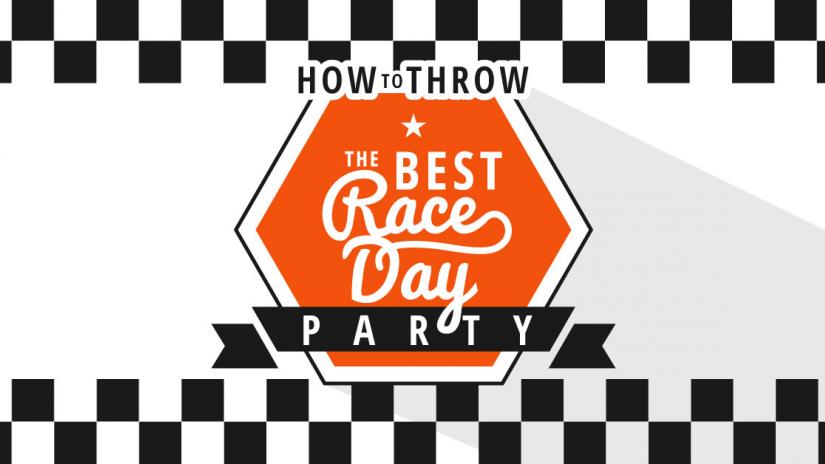 For folks around here, May is a pretty big deal. It's almost time to start our engines once again! Mark your calendars for May 27, 2018, and start planning your race day parties now. Check out some of our favorite ways to celebrate!
Remembering Memorial Day
The most important reason of all! With all the fun and excitement, it is easy to overlook the holiday that the race coincides with every year. Memorial Day is far more than a long weekend and a day off work - it is a time to honor all our men and women in uniform who gave their lives in defense of our great nation. So, be sure to have plenty of fun with your family and friends, but take a moment and reflect on those who made the ultimate sacrifice so that we may do so.
Race Day Decorations
It wouldn't be a race-themed party without checkered flags. Grilling out? Grab some napkins and plates with the pattern printed on them. Decorate your space with red, yellow, and green balloons, and consider picking up an off-the-shelf or custom banner to hang at home. If you're a fan of party favors, diecast race cars make a great little gift. Also, because the race always falls on Memorial Day weekend, it's one of the very best times of the year to proudly fly that American flag out front and rock some red, white, and blue apparel around the house. Click
here
to check out what Indy Style and WISH-TV have to say about race day decor!
All-American Fare
Burgers, hot dogs, chicken wings … it's tough to beat those American classics on the grill. If you're an especially big fan of race day and Indiana fare, pork tenderloins are a must. For your cookout, take care of the meats but feel free to invite your guests to bring an appetizer or side dish. Keeping with the red, yellow, and green theme, don't forget the ketchup, mustard, and relish. Likewise, consider decorating cupcakes with red, yellow, and green frosting, and a sheet cake is easy to decorate with a race track and toy cars. Click
here
to read about some delicious race day party recipes from Kylee's Kitchen on FOX59. For beverages of the kid-friendly and adult variety, fill your coolers with red, white, and blue cans such as Pepsi and Coke, Budweiser and PBR, and more. Check out RTV6's official
race day cocktails
from Indianapolis' Ocean Prime! The big race is a world famous event, but it's also unique to Indy, just like Lawn Pride. We can't imagine an Indianapolis without racing, and we're proud to support this ultimate local event. Whether you find yourself at the track, or at home with family and friends on May 27, be sure to celebrate one of Indiana's most revered pastimes (while we take care of your lawn!)
Contact us
to keep your yard looking like a winner all year.