Lawn Pride of Indianapolis
Lawn Pride of Indianapolis
Lawn Pride is proud to serve the Indianapolis area.
For the finest lawn care in Indianapolis, you can trust the professionals at Lawn Pride.
With more than 40 years dedicated to the lawns and landscapes of Indiana, we are experts in the needs of homeowners who cherish their property. We understand Indiana soil and provide the aeration and fertilization required to support a flourishing lawn. We eliminate stubborn weeds and control grubs and other pests that undermine the health and beauty of your landscape.
Let us give you a lush green lawn you'll be proud of.
or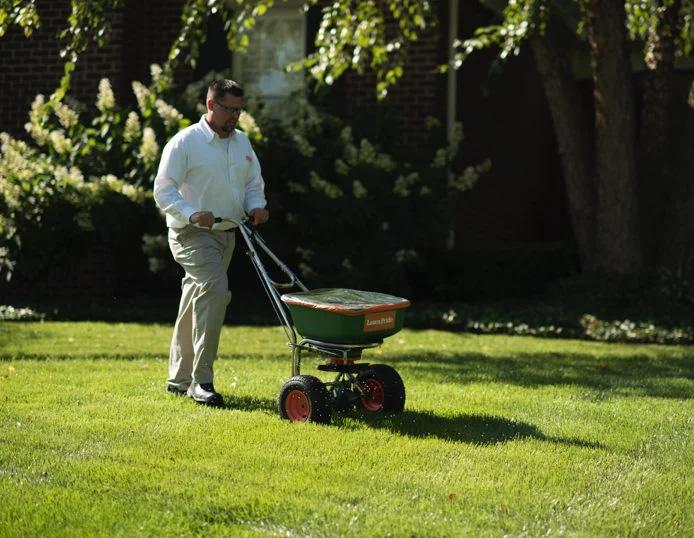 Our Lawn Care Services in Indianapolis
Designed for Indianapolis area lawns, our services solve your lawn's toughest challenges. Your lush lawn is only a few steps away.
Save $50 Now
Lawn Pride of Indianapolis approaches your lawn's health and vitality from several angles. Our service includes everything necessary for your grass to grow lush, thick, and green.
The Lawn Pride 7-Application Lawn Care program includes the following services:
Seven fertilization applications, timed to best support your lawn's growing needs
Turfgrass is a heavy feeder that relies on extensive fertilization to look its best. We provide the nutrition your grass needs to resist pests and thrive. Our time-release fertilizer is loaded with the macro- and micronutrients that build robust roots and lush green leaves.
Crabgrass and weed control
Weeds aren't just unsightly. They steal vital resources your grass needs to thrive. That's why weed control is an essential part of our services. We time our weed control to disrupt the development of various Indianapolis weeds and eliminate them. In the spring we use two applications of pre-emergent herbicides to deter the growth of grassy weeds like foxtail and crabgrass. We apply broadleaf weed control throughout the season to remove nuisance weeds such as dandelions and more stubborn weeds.
Lawn surface insect control
We include surface insect control in two of your weed control applications at no additional cost. This service helps eliminate insects that are damaging your lawn's surface by feeding on it.
We understand your goal to keep your lawn looking its best. We take pride in your lawn because we know you do, too. Contact us today to find out how you can save up to $50 off your first lawn application!

Sign Up For Your First Seven Applications Of Lawn Care
Do you want a flourishing lawn? Our 7-Application Program produces real results by giving your yard multiple applications of essential treatments. Stop the guesswork and let us take your yard to the next level.
Get Started Today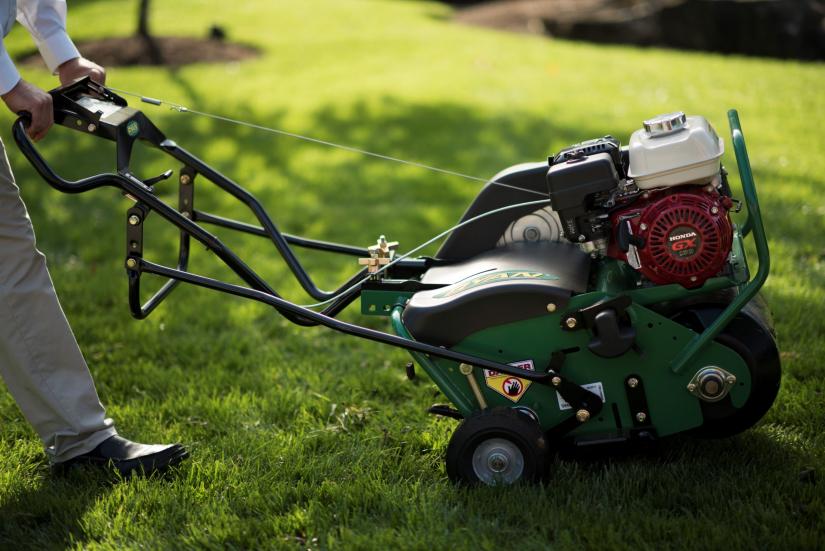 See What Our Customers Have To Say
Get An Estimate
At Lawn Pride, we offer a variety of programs. From lawn to tree and shrub, and even pest programs, we have a program that best fits your needs and budget.
Lawn Pride of Indianapolis
7740 Johnson Rd




Indianapolis

,

IN

46250
7320 Company Dr




Indianapolis

,

IN

46237
Cities We Serve
Rooted in Central Indiana, we tailor our services for:
About Lawn Pride of Indianapolis
The Lawn Pride story began in 1983 when we perfected our lawn care services. We worked to become experts in all the facets that impact the health and vitality of your lawn. These include Indiana soils, weather, grasses, weeds, pests, and pathogens. Armed with this knowledge, we safeguard and support your lawn's health and beauty.
Our specialists deliver the level of lawn care Indianapolis residents need and deserve. We are preferred providers of Indianapolis lawn care and are committed to ensuring our customers understand our processes and are thrilled with the results. You can count on Lawn Pride to provide exceptional customer care as we develop a lawn you'll be proud of.
Why Choose Lawn Pride for Lawn Care in Indianapolis
When you hire Lawn Pride for your lawn service in Indianapolis, you'll discover that our staff members are obsessed with health — and for good reason! First, the beauty of your lawn comes down to its health. We work to support and safeguard your lawn's health at every phase to help it grow thick, lush, and green.
Lawn Pride professionals also devote themselves to healthy customer relationships. We understand that you take pride in your home and landscape, and we will answer any questions you may have. As much as we focus on building a healthy, beautiful lawn for you, we understand that until you are satisfied, our job is not complete.
In fact, we are a proud member of the Neighborly™ community of home services. The Neighborly Done Right Promise™ backs all our work, so you know we'll do the job right the first time.
Cities We Service
Lawn Pride serves cities large and small throughout Central Indiana. Our certified service professionals are experts on the specific grasses, soils, weeds, and pests you face daily because we're your neighbors. We encounter the same conditions in our own yards, and we have the expertise to make your lawn thrive.
Lawn Pride of Indianapolis FAQs
You've got questions about the best lawn care in Indianapolis and what you can do to protect the health and beauty of your property. The certified professionals at Lawn Pride are here to help! We're always happy to answer your questions when we come out to care for your lawn. And you're welcome to call and ask us questions over the phone. Our Turf Tips include expert advice and insights to help you understand and provide for your lawn's needs.
We also have answers here to some of your most Frequently Asked Questions. We continually strive to provide the information you need to make the best lawn care decisions for your property.
Why is lawn care important?
Regular lawn care protects and builds your property value. Of course, a lush, thick lawn boosts your home's curb appeal, but it also contributes to the health and beauty of the neighborhood. The pests that burrow into your lawn don't respect property lines. They'll tunnel right into your neighbor's grass. So lawn care makes the neighborhood safer and more enjoyable.
Lawn care also prevents the spread of invasive weeds like crabgrass, ground ivy, and foxtail. These weeds are unsightly, and they compete with your lawn for precious resources like moisture, nutrients, and oxygen. They can also attack our loved ones with allergens, and spiny seed pods can burrow into the ears, nose, and paws of an unsuspecting pet.
When is lawn care season?
Although your lawn's needs change with the seasons, a beautiful lawn requires proper care throughout the year. Fertilization from early spring through the fall is essential to strengthen the grass roots. Aeration is best in the fall, though lawns in severe need of aeration and dethatching can also be performed in the spring. Pest, fungal, and grub control all require year-round applications to maintain your lawn's health. And your lawn needs mowing throughout the year.
Certainly, some times of the year are busier than others. But in Indianapolis, lawn care is an all-year enterprise to ensure you enjoy a thick, lush green lawn.
What is Lawn Aeration and How Is it Done?
Lawn aeration is critical for the health and vitality of your lawn. But what is it? Lawn Pride uses a hydraulic core aerator to penetrate your lawn, removing small plugs of soil, roots, and grass. These plugs are dropped back into place, so your lawn's initial appearance is unchanged. But cutting out the plugs breaks through the thatch in your lawn, allowing water, nutrients, and fresh air to reach the grass roots easily. Aeration also opens up the root zone and promotes more vigorous root development for a thicker, lusher lawn.
What Is Lawn Thatch?
Thatch is a loose, intertwined layer of organic matter that develops between turfgrass and the soil surface. Thatch is made up of living and dead roots, shoots, stems, and leaves that have yet to break down and decay. A small amount of lawn thatch is beneficial in Indianapolis because it insulates the root zone from temperature and moisture fluctuations. Aeration will break through an extensive thatch buildup to keep your lawn healthy.
What Other Services Does Lawn Pride Provide?
In addition to our exceptional 7-Application Lawn Care in Indianapolis, we provide many other top-tier services to ensure your lawn receives all the treatments it needs for healthy, gorgeous growth.
Aeration & Overseeding
With aeration and overseeding, we puncture holes in the soil and spread grass seed over the existing lawn. Our fall aeration service loosens the soil for successful seed planting so that the roots grow deeper and can more readily receive the nutrients, moisture, and oxygen necessary for a stronger, lusher lawn.
Grub Control
By feasting on grass roots and the essential nutrients in your soil, grubs starve your lawn, leaving it sparse, limp, yellowing, and vulnerable to infection by fungi and pathogens. We eliminate the grubs that devour your grass roots and suck the nutrients from your soil.
Fungicide
We treat your lawn for fungal growth and diseases that can leave yellow or brown patches throughout your grass. Our specialists will determine the type of fungus infecting your lawn and use the fungicides that are most effective at attacking them.
Perimeter Pest Control
We also offer perimeter pest control to eliminate pests that are hanging out outside your house before they are able to invade your home.