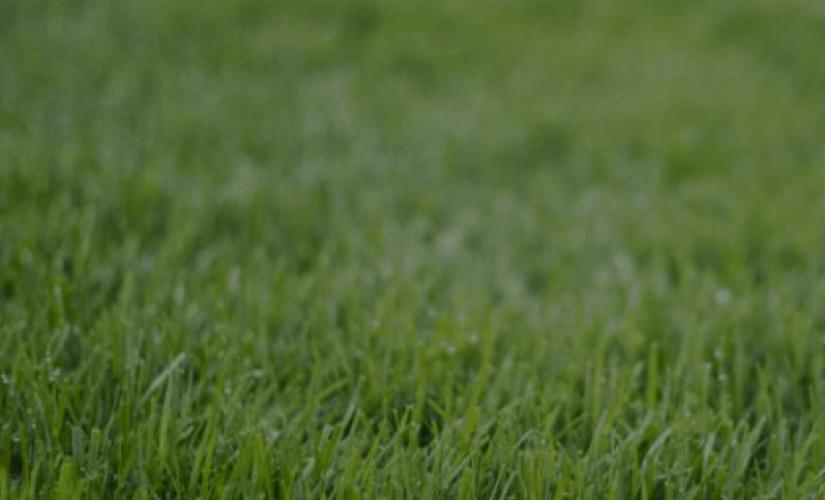 No One Knows Indiana Lawns Better!
---
We take pride in your lawn because we know you do, too. At Lawn Pride, we understand your goal to keep your lawn looking its best. Our company is honored to be the largest locally owned professional lawn care company in the area. Yet, our small-town, Indiana roots allow us to be your neighbor, always ready with a helping hand.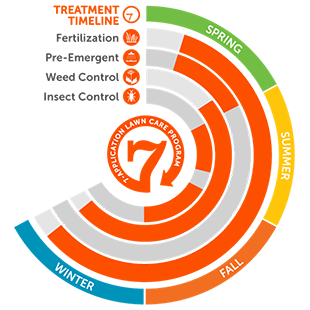 7-Application Lawn Care Program
Our customized 7-Application Lawn Care Program produces real results by giving your lawn consistent applications of essential treatments. While weather and seasonal conditions determine when the treatments are applied, our experience and expertise with Indiana seasons, weather, and conditions enable us to determine the best timing for each application. Our Law Treatment Timeline shows when this program is put into action.
What you get when you choose Lawn Pride's Lawn Care Program
Fertilization
Our slow-release fertilizer will enhance your lawn by releasing much-needed nutrients to your lawn's root system without causing rapid top growth.  This application is water activated and needs to be watered either by mother nature or manually.  Fertilizing your lawn is important in maintaining density, enhancing the color, encouraging root growth, and recovering your lawn from turf damage and seasonal turf stress (such as hot, dry periods).  Applying the right fertilizer at the correct time helps turf accumulate and store essential nutrients it needs for proper growth and development.
Pre-emergent
At Lawn Pride, we don't just apply one pre-emergent application in the spring. Two applications of our pre-emergent herbicides are applied.  This creates a stronger and longer-lasting barrier to keep away grassy weeds such as crabgrass and foxtail.  It is essential to apply these applications in early spring before the germination of these grassy weeds.  Proper maintenance of this pre-emergent barrier is key to its longevity.  This is done by mowing at no shorter than a three-inch level, so you do not expose the base of the grass blades and make sure to water the lawn properly.  Mowing too short and not watering the lawn will cause small cracks in the barrier allowing grassy weeds to emerge.
Weed Control
To provide proper treatment and protection, we apply broadleaf weed control throughout the season.  It is important to understand that not all weeds are the same.  While our specially formulated broadleaf weed control will eliminate most nuisance weeds like dandelions within ten days after an application is applied, other more stubborn weeds like Creeping Charlie may take multiple applications.  Weeds can only grow where there is room; so, keeping your lawn thick and healthy is key.  Lawn Pride offers one free weed touch up between each application.  If you have weeds that do not die off within ten days after the application, do not hesitate to call us.  We will retreat your weeds if you call us within fifteen days from your last application.
Insect Control
As a bonus to our customers, we include surface insect control in two of our applications every year at no additional cost to you.  Our insect control is added to our weed control application twice a year to lower the number of surface insects in your turf to help make your lawn more enjoyable.