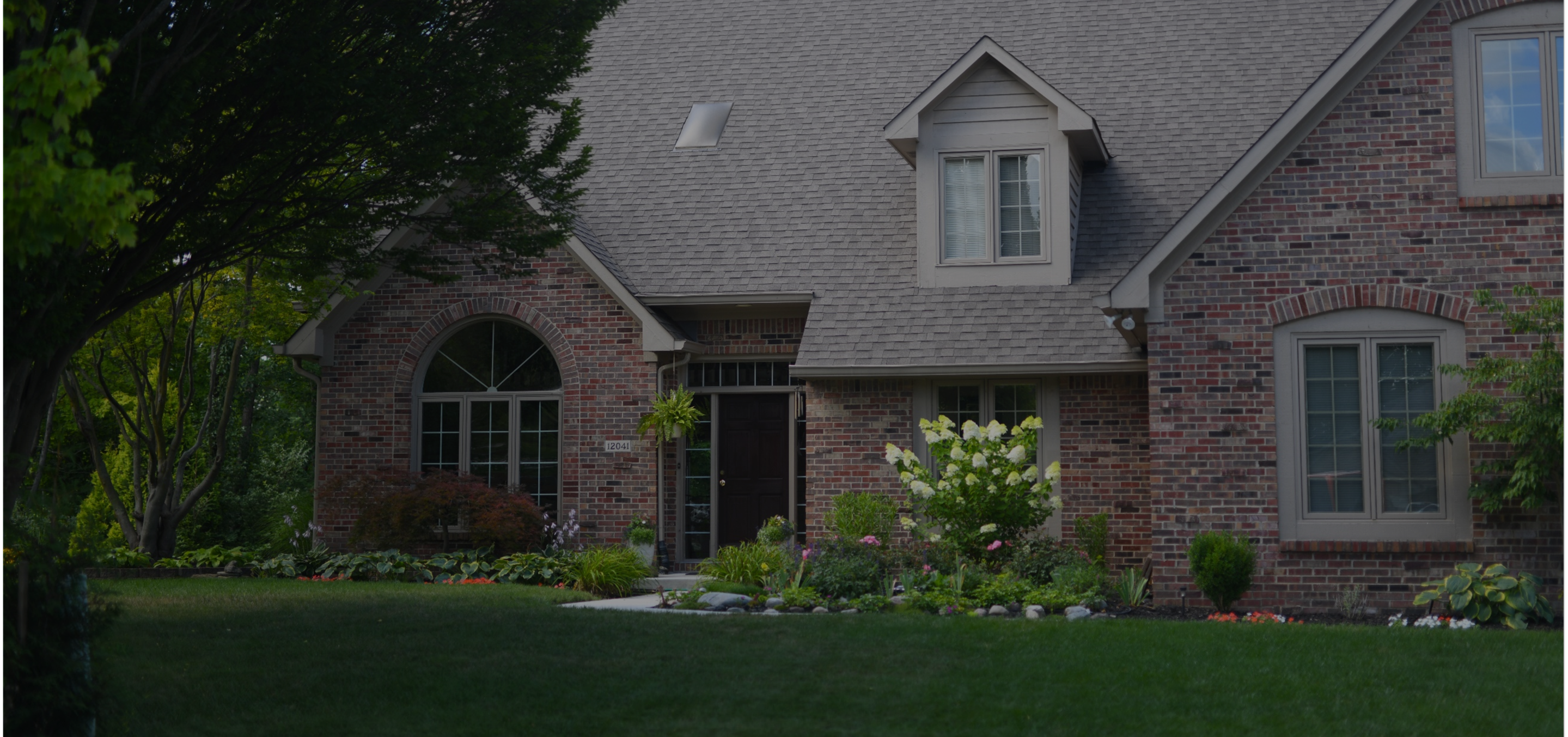 Professional Pest Protection Program for Homeowners
---
Protect Your Home & Lawn With Our Double Threat Program
As a homeowner, you've likely invested a lot into your property, and that includes your lawn. Lawn Pride is proud to offer professional pest protection services. We can help you protect your lawn and home with our Double Threat pest protection program. We provide year-round services to help ensure you enjoy your lawn while protecting your home from a pest invasion. Our pest management services will keep pests away from your home so you can enjoy your indoor and outdoor living space. You can depend on us to combat multiple pests in one program with our specially formulated Pest Protection Program that protects your home and property against ants, spiders, and chiggers. Learn more about our pest protection services and get in touch with us today to get a free estimate.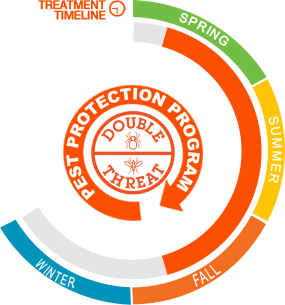 Comprehensive Pest Protection Services
We do it all when it comes to residential pest protection services, offering yard pest control, bug treatment for yards, lawn bug treatment, and so much more. Other local companies might only treat your landscape and garden beds, but Lawn Pride's Double Threat Pest Protection Program covers all of the areas where bugs tend to live, including the following: Home
No one wants unwanted house guests, especially the creepy crawly kind. Many pests, including spiders and ants, will make their way from your yard into your house. Our Pest Protection Program includes the perimeter of your home, so those annoying pests will be kept outside where they belong. Lawn
Insects love lounging around in your grass because the underlying soil tends to be cool and moist. That means you'll need pest protection services for your home's lawn and the surrounding landscape areas. You can count on our scientifically proven Pest Protection Program to minimize the number of annoying pests trying to live in your lawn. We want to help you keep your family, friends, and pets from being irritated by any insects.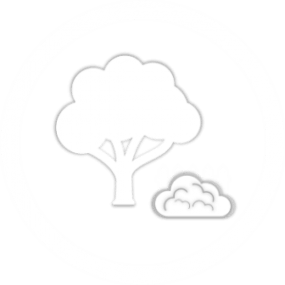 Landscaping
Your home's landscaping areas, such as trees and flower beds, can serve as a breeding ground for unwanted pests. Our Pest Protection Program allows you to rest easy knowing that our certified technician will treat all your landscape areas, including trees up to 15'. Our pest protection services will ensure you make the most of your outdoor living space.
FAQ About Our Pest Protection Program
If you have questions about our pest control for lawns, we want to ensure you have all the right answers. Check out these pest protection program FAQ and get in touch with us if you have any additional questions.
Do you have any pest control tips?
While you can count on Lawn Pride for professional pest control services, there are some things you can do at your home to help reduce pest populations and keep them out of your lawn. Follow these steps:
Ensure your lawn is cut regularly.
Clean any debris out of your landscape beds.
Dispose of any objects that unintentionally hold water.
Inspect for plant containers and flower pods for standing water often. Be sure to loosen the soil to ensure water penetrates the soil.
If you have a birdbath, change the water weekly and drain any small wading pools when they are not in use.
Keep your home's gutters clean and check your downspouts for clogs.
Why hire professionals for pest control?
Some homeowners enjoy working outside, but they likely don't have the experience, expertise, and equipment that Lawn Pride does. When you hire our professional pest control specialists, you can give yourself the gift of time by allowing us to manage your pest control needs so you can get back to the things you enjoy. Our knowledgeable and experienced staff is able to answer all your questions and provide helpful tips along the way.
What is the best time for pest control services?
Our Double Threat pest protection program takes place all year long. The most effective way to treat pests is to have your property treated in spring, summer, fall, and winter.
Get Your Free Pest Protection Estimate
Lawn Pride is here to help you get the lawn you've always wanted. Our pest control program makes it easy to keep your home and property free of pests. Contact us today to get started with your free estimate.
*This service is not available in all areas